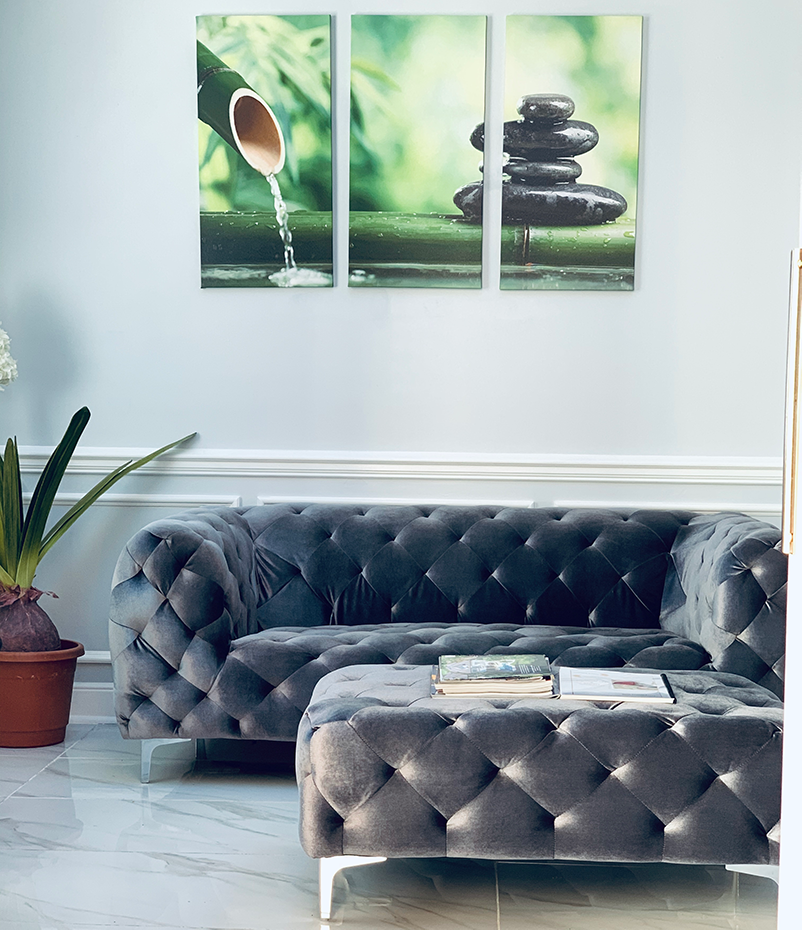 About Carmen Care
Since 2013, Carmen Care Advanced Laser Therapy has successfully treated thousands of patients suffering from painful medical conditions with infrared light therapy, also known as photobiomodulation (PBM) or low-level laser therapy.
As an alternative to surgery, this proven, non-invasive technology has a 90% success rate in treating a multitude of acute and chronic ailments including: musculoskeletal issues, neurological disorders, wound healing, traumatic injuries, and extreme pain. Additionally, laser therapy can rid the body of environmental toxins, as well as promote weight loss, increase vibrancy to the skin and rid the body of food sensitivities.
Our professional team specializes in finding the most effective laser therapy protocol for your specific condition to reduce, and many times eliminate, your symptoms and pain.
Carmen Care Advanced Laser Therapy is ranked as a top neuropath in Florida and has received numerous awards including Patients' Choice and Compassionate Doctor.
Story behind the laser
Our laser process is called photobiomodulation, also known as low-level laser therapy (LLLT). In addition to increasing the speed, quality, and tensile strength of tissue repair, photobiomodulation can resolve inflammation and relieve pain.
Words cannot express how much these girls have changed my life. I have only been recently diagnosed with ME and only had my pain for a year but it was excruciated and it made my life a living hell. After seeing them for 3 weeks (which I definitely recommend) I am now pain free and I have found my will to live my life fully! All of them are so extremely good at their craft and they are so loving and dedicated to bettering your health. This is by far the best decision I have ever made and traveling across the country for them was so worth it! I can not recommend them enough!
Lisa U.
Our Location
3301 NW 2nd Ave. #100
Boca Raton, FL 33431
Request Your Consultation