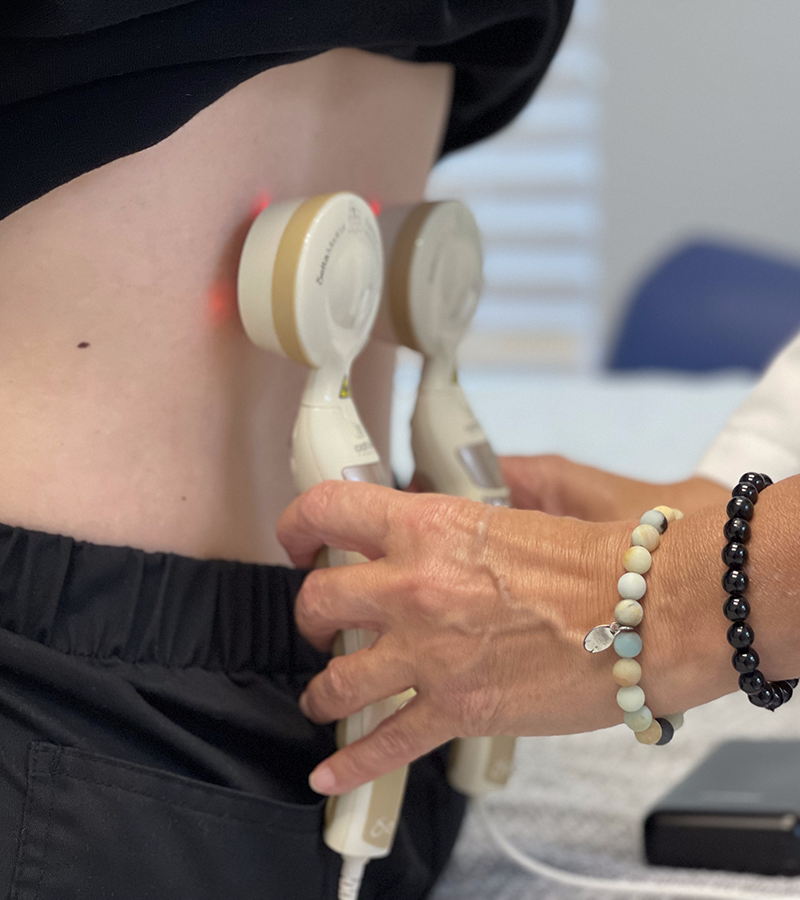 Our lasers provide significant relief to our patients suffering from acute, chronic, and severe pain by reducing inflammation, increasing blood flow and circulation, and healing wounds and soft tissue.
Acute – Acute injuries from accidents, sports, or surgery can be debilitating, and our lasers can expedite the healing process and minimize scar tissue formation.
Chronic – Chronic pain not only hurts, but it affects our entire well-being by triggering depression, and anxiety and many times causing our bodies to break down further because of the added stress on our other body parts. Our laser treatment programs for chronic pain can offer relief so you can get back to living the life you desire.
Severe – T3 Paradigm – Reserved for our most debilitating conditions, our T3 Paradigm is a program designed to heal your trauma, eradicate toxins from your body and provide peace for unsettling thoughts that could be affecting your physical health.
Story behind the laser
Our laser process is called photobiomodulation, also known as low-level laser therapy (LLLT). In addition to increasing the speed, quality, and tensile strength of tissue repair, photobiomodulation can resolve inflammation and relieve pain.
Leslie and her staff at Carmen Care are extremely understanding, compassionate, and knowledgeable when it comes to people in pain!
I've suffered from this condition for many years. Being on Hydrocodone for pain and visiting pain mgt. doctors for many years, I was still in pain every single day, hour, and minute of my life! I was at the point of wanting to end my life….but then I was introduced to an alternate and holistic therapy which is administered by Leslie Carmen and her staff. I was not truly convinced of laser therapy until I experienced it for myself! This therapy is absolutely Amazing! For the first time in years, I was able to come off of my pain meds, and I was able to actually drink my coffee from a mug without using a straw! Furthermore, my burning mouth syndrome, which can accompany TN suffers, was almost non existent! In addition, my jaw and tooth pain had vanished!
If you suffer from TN or other painful issues, please consider Carmen Care Laser Therapy. This place saved my life!
Jennifer C.
Our Location
3301 NW 2nd Ave. #100
Boca Raton, FL 33431
Request Your Consultation